I have been on this embroidery painting kick.
Right now I am doing a 3-D snake with scales...
Pics later...
But you know me- *or maybe not?* along this vein:
(This is something I did in photoshop a few years ago- I took the photo of the skull in
Paris' Natural History Museum.)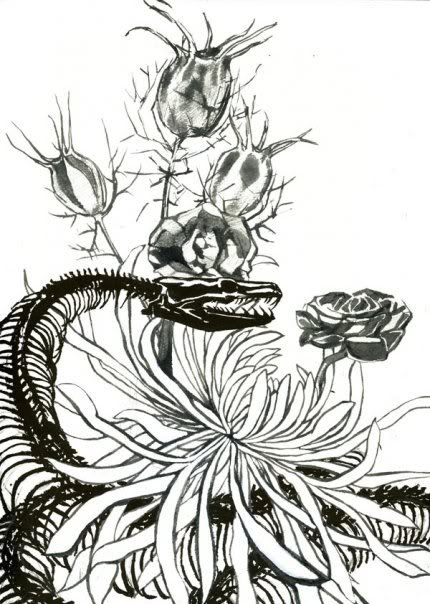 It's been a wee bit since I've been on here...
I thought I would update that I was a Jackalope for Halloween...!
Unfortunately I don't have pics of the full costume-
on me.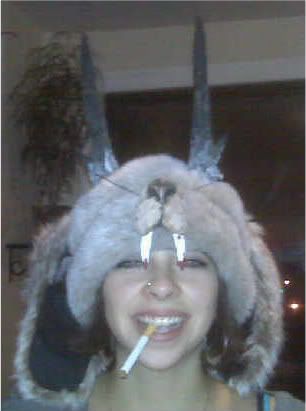 on Sheebie sister squee.
on Bill...
Good times.
I've also been drowning myself in Vampire books and movies.
When I get obsessed, I get obsessed. I literally am having a hard time watching or
reading anything that doesn't have a vampire in it somewheres. (granted, this is not
a new obsession)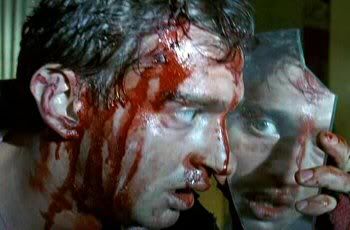 My personal new fave- Book and Movie.
Night Watch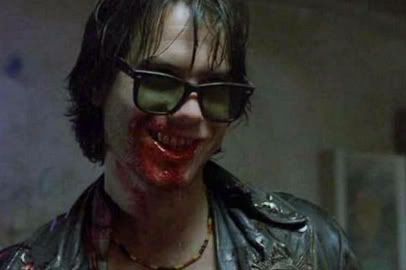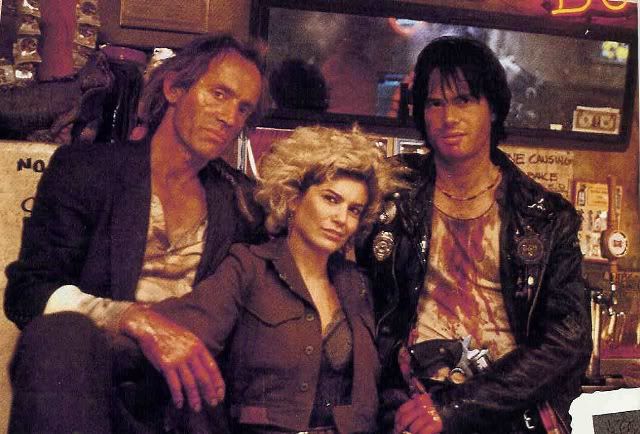 Near Dark... really one of the best Vampire bar scenes ever...
Lost Boys.
From Dusk till Dawn.
Gary Oldman is so hot.
Dracula.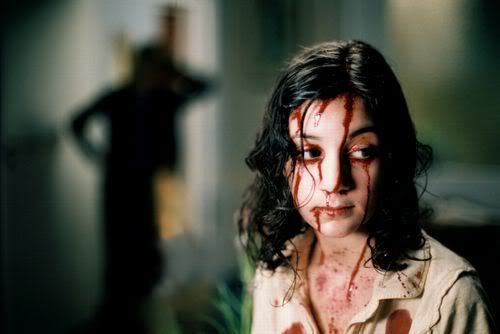 Let the Right One In.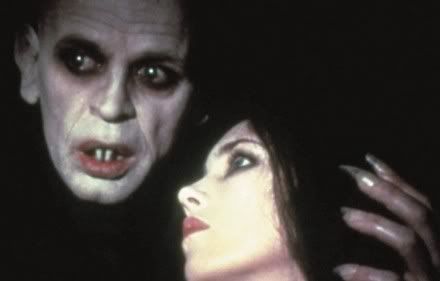 Klaus Kinski as Nosferatu.
yay!